Damn. Its almost the weekend again and I haven't even recapped last weekend yet. Oh well its coming. Its in my head its just a question of putting it to the keyboard.
I missed this event last year and from what I remember the few who went said...
I didn't miss much.
I don't think I will really do much if any of it this year but I think I would like to swing by the
816 Bike Collective
to check out their new space.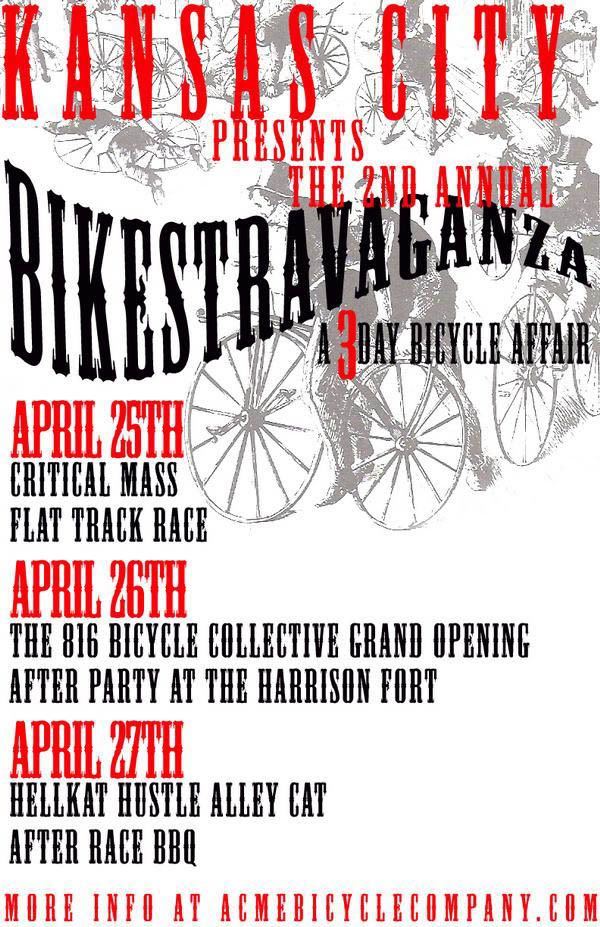 and don't forget the alley cat on sunday!!!!! followed by a badass BBQ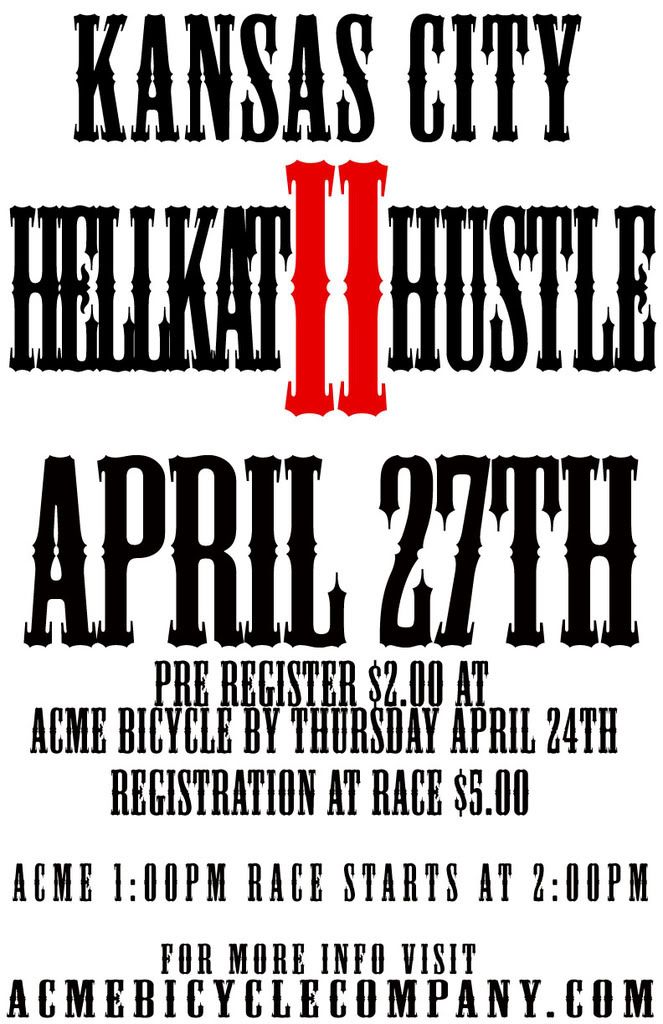 . COM